千万不要以为"厨师多了烧坏汤"这句谚语说的是食物本身,正是因为融汇了九个国家的美食风味,才造就了今天南非美食令人垂涎的魅力。
They say too many cooks spoil the soup, but the infusion of over 9 influences is what makes South African food what it is today.
在大多数游客眼中,非洲美食琳琅满目,全新的味蕾体验让他们食指大动,一顿精心准备的当地大餐甚至可以成为南非之旅的一大亮点。
African food is colourful, interesting and alien to most visitors. It also tastes terrific. A well-prepared local meal can be a highlight of your trip to South Africa.
南非美食可不只是提供身体所需要的营养那么简单,它所具备的丰富口感和风味可以追溯到十万年以前。它不仅仅是食物,更是一种文化艺术!
South African food is not just a substance consumed to provide essential nutrients to the body, but its rich flavour and texture goes as far back as 100,000 years ago. It is not just food, but a work of cultural art!
南非美食历史
History of South African Food
和其他非洲国家一样,南非早期的原住民也是布须曼人。他们一直过着狩猎和采集生活,主要以乌龟肉、椰肉、龙虾、鱼和笋瓜为食。当时就有的"Bitong"(经过加工的辣肉干)和甜脆饼干是南非备受欢迎的美食。直到今天,仍有很多人喜欢这两样美味。
Just as the story begins with every African country, the early South Africans were Bushmen. They had to hunt and gather, so they depended on foods such as tortoises, coconuts, crayfish, Fish and Squash (fleshy edible fruit with a thick outer layer when mature). Biltong (dried meat, processed and spiced) and beskuits (dried sweetened biscuits) were popular South African foods back in the days and are both still enjoyed by many today.
来自北方的部落—班图人心灵手巧,擅于农耕。他们将现代的农耕文化引入南非,教授当地人如何种植水果、蔬菜和可食用的菌类。
The Bantu's were good with their hands and knew their work out in the fields. Coming from the northern part, the introduction of modern agriculture was left to them. They taught the locals how to grow fruits, vegetables and edible tuber.
融汇多国风味
A Blend Of Various Countries
后来,随着殖民者的侵入和移民的增多,南非汇集了多个国家的人民,南非美食也随至变得丰富多样。这些殖民者和移民包括葡萄牙人、荷兰人、法国人(以制造葡萄酒著称)、德国人、英国人、印度人、华人,还有来自东方的马来西亚人,他们在农场做工或是和渔民一起打鱼。来自不同国家的人为各种菜品注入了不同的风味,其中最受欢迎的世界知名美食举例如下:
Over the years, the South African food became diverse with the arrival of the Portuguese, Dutch, the French (known for making wines), the Germans, British, Indians, Chinese and the Indonesians. Not forgetting the Malaysian's from the east, who worked on farms or with fishermen, bringing with them various spices that added flavour to various dishes. Below are examples, recipes and preparations of some of the most popular South African foods known now worldwide: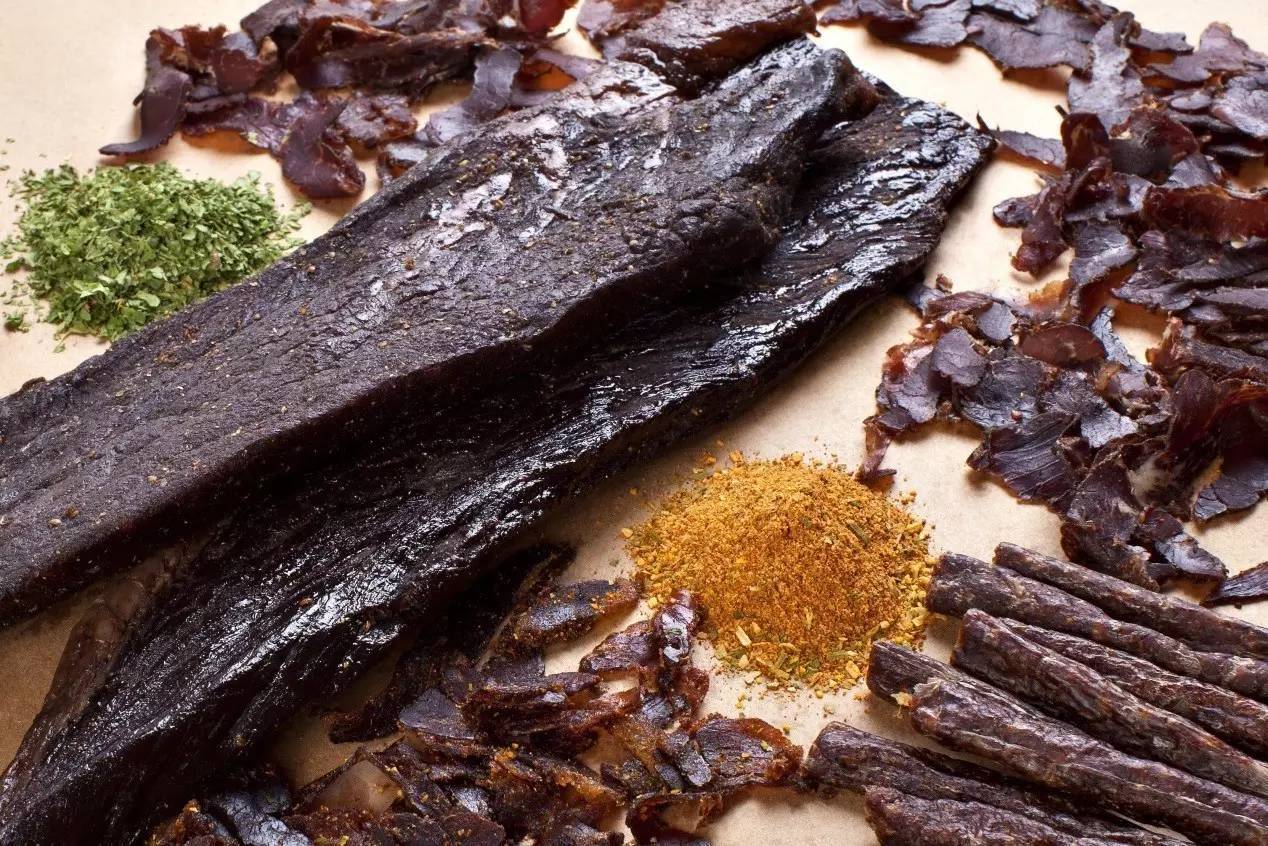 南非辣肉干—Biltong
Bitong其实就是辣肉干,肉干的辣味恰到好处,食材主要是各种肉类,如牛肉、野生动物肉、鸵鸟肉等。
There is something about Africans and meat. In South Africa, it's all about the "Biltong"; a form of dried, treated meat spiced to perfection. There are various types of meat (from beef, game meats, to fillets of ostrich) used to produce this meal.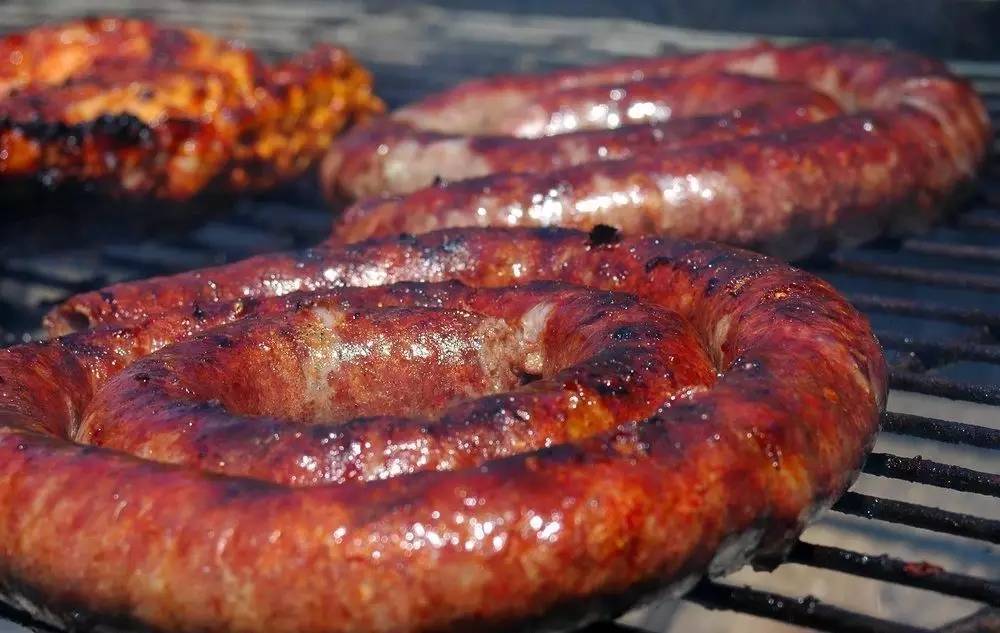 农夫香肠—Boerewors
作为南非最受欢迎的一大美食,Boerewors是一种用带子卷起来销售的农夫香肠,非常粗壮。这种香肠味道辛辣,有香菜的香味,只要放入烤架或热锅上,就会滋滋作响,油花四溅。它的命名源自南非荷兰语"boer"和"wors",直译过来就是农夫香肠。
Boerewors, known as one of the best in the world; is a popular South African food. The name is derived from the Afrikaans words boer (which means "farmer") and wors (which means "sausage").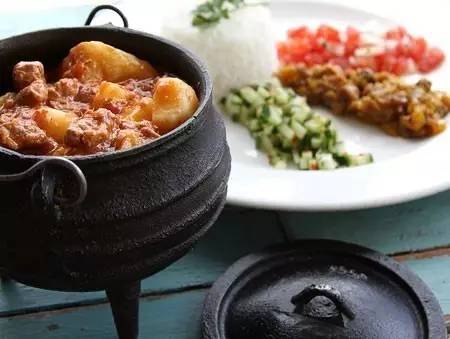 三脚铁锅炖菜—Potjiekos
Potjiekos可直译为炖菜,炖制的食材丰富多样,主要为肉类和蔬菜,食材分层铺放在圆形铁锅中,以炭火加热烹制而成。这种烹饪方法可以追溯到16世纪,是南非美食的典型代表,可媲美一直深受欢迎的南非烧烤。
Potjiekos, pronounced 'poi-key-cos,' is directly translated as 'pot food.' The dish consists of a variety of ingredients, typically meat and vegetables, layered in a round cast-iron pot and placed on open coals. This style of cooking dates back to the 1500s and epitomizes South African cuisine, rivaled only by the ever-so-popular braai.
海鲜—Seafood
南非海岸沿线(大西洋、印度洋)简直就是海鲜吃货的天堂。龙虾、章鱼、冈鳗、鳕鱼(狗鳕),各式各样的海鲜让吃货们眼花缭乱。这些海鲜通常搭配炸薯条、煮土豆/烤土豆、新鲜玉米和其他更多配菜食用。
A abundance of Seafood is found along the South African Atlantic and Indian Ocean coastlines. Lobster, octopus; King Klip, and Hake fish (Cape Whiting) are popular seafood selections. They are usually enjoyed with Potato fries, boiled/baked potatoes, fresh corn and lots more.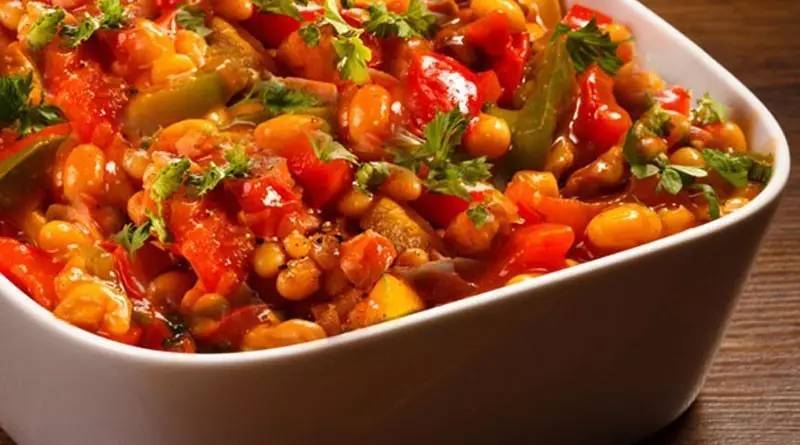 恰卡拉卡—Chakalaka
南非辣菜"恰卡拉卡"(chakalaka)以胡萝卜刨丝或剁碎,加上红绿两种辣椒、洋葱、西红柿下油锅慢慢熬煮,起锅前加上罐装茄汁甜豆或豌豆拌匀即可。这道美食由约翰内斯堡小镇居民发明,味道辛辣,常搭配面包、流质食物、炖菜或咖喱食用,是南非烧烤中的必备佐菜。
A fiery South African vegetable relish, that is usually made from carrots, onions, tomatoes, peas and beans. In its earliest forms, the dish was a staple for those who lived in the townships of Johannesburg, South Africa. Chakalaka is usually spicy, that is traditionally served with bread, pap, rice, stews, or curries and is an important condiment for any South African braai (barbecue).
南非甜点—South African Desserts
最经典的南非甜点包含色彩缤纷的水果组合,如葡萄、甜瓜、桃子、柑橘、杏,等等。作为南非最受欢迎的甜食之一,水果干从南非出口至全球多个国家。南非的甜品的样式和口味丰富多样,其中名气最大的当属南非杏酱布丁和酸奶布丁。
A typical South African dessert will include a variety of colorful fruit mixes, such as grapes, melons, peaches, citrus, apricots, just to name a few. Dried fruits are some of the popular desserts known and exported to many countries all over the world from South Africa. The South African apricot jam pudding and buttermilk pudding are great examples of the sweet, rich taste of the South African desserts which are available in various flavours.
传统的甜点包括曲奇、南非甜面包干、锦葵布丁、南非麻花等。南非的挞饼同样丰富多样,如牛奶挞、白兰地挞、朗姆酒挞和葡萄干挞等。其他甜点包括枣糕、香蕉焦糖派、巧克力酱白兰地蛋糕等。
Some traditional desserts include cookies, South African rusks, Malva Pudding, and Koeksisters. South African tarts (milk tart, brandy tart, rum and raisin tart) are famous for their varieties. Some other desserts include; the date cake, banana caramel pie and the brandy squares served with chocolate sauce.
2017年9月1日-30日期间,欢迎来到顶级五星酒店北京三里屯通盈中心洲际酒店,开启以"彩虹之国"闻名世界的南非美味探索之旅,体验南非独特的待客之道。
Discover diverse tastes & flavours of South Africa known as the 'Rainbow Nation' and please visit the Top 5 star Intercontinental Beijing Sanlitun from the 1st to the30th September 2017, and experience a welcoming South Africa.
本次美食探索活动由南非大使馆、南非旅游局和北京三里屯通盈中心洲际酒店联合举办,热爱美食的小伙们可在酒店的顶级牛排餐厅—怡餐厅及酒廊(Char Dining Room & Lounge)、热点西班牙(Top Tapas)、热点吧(Top Bar)、盈料理(Ying Japanese)、盈中餐(Ying Chinese)和大堂酒廊(The Lobby Lounge)享用纯正地道的南非特色风味美食。
The promotion in partnership with the South African Embassy, South African Tourism and the Intercontinental Hotel in Sanlitun Beijing features iconic, authentic South African specialties and delicacies available in all of the hotel's food and beverage outlets including their premium steakhouse, in the Char Dining Room & Lounge, Top Tapas, Top Bar, Ying Japanese, Ying Chinese & The Lobby Lounge.
每周二至周日晚8:30至午夜,来自南非的歌手艾丽西亚·科梅尔(Alicia Comer)和及其在"Rush Duo"乐队的伴奏蒂克(Tico)还会在怡餐厅及酒廊登台献唱,为现场来宾带来炙手可热的南非歌曲,呈现更加身临其境的"彩虹之国"南非的无限魅力。
For an entertaining, immersive experience of South Africa known as the 'Rainbow Nation', popular South African hit songs are also being performed from Tuesday to Sunday in Char from 8.30pm-midnight by South African singer Alicia Comer and her 'Rush Duo' accompanist Tico, both are great musicians and you will enjoy their unique ambiance.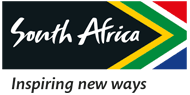 FOR MORE INFORMATION
FOLLOW OUR WECHAT ACCOUNT